Concept
Popup shop
Category
Branding
Logo Design
Product Design
Enviromental Design
Typography



Concept pop-up shop set out to raise funds for the graduating Graphic Design
class at the University of Houston, Concept pop-up shop is completely student
operated from the design process the point of sell.

With well excecuted design a concept is always necessary, this inspired the visual
language for Concept pop-up shop. The visual language pulls inspiration from puzzles
and utlizes literal words that describe different aspects of what a good concept.

Logo Lockup
Enviromental Panels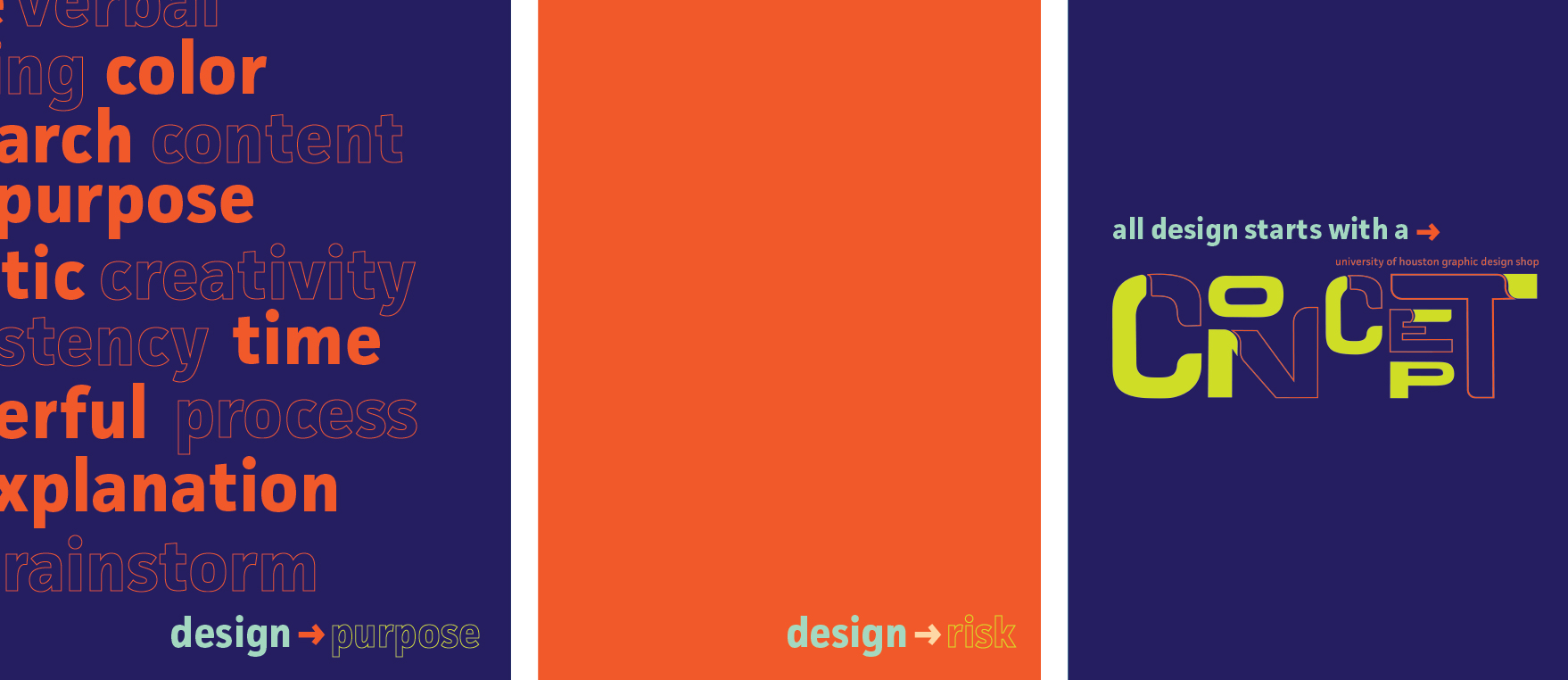 Brand Applications
Retail Products